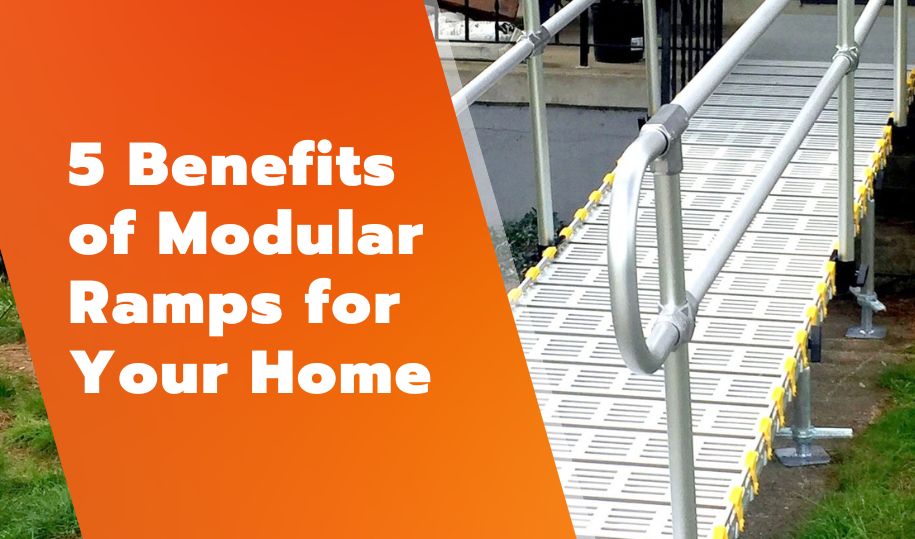 Ramps are important features of homes and buildings that improve accessibility. Specifically, modular ramps have many advantages over other ramp systems available on the market. Here are just a few of the benefits that modular ramps have for your home.
Semipermanent
One of the main benefits of these ramps is that they're semipermanent. They easily attach to a preexisting building and can detach just as quickly. This way, you can add a ramp wherever you need and remove it once you no longer need it for your home.
Adjustable Shape
Another benefit is that you can adjust the ramp as necessary, both to fit the layout of the home and to accommodate whatever needs you may have later on. For example, you can change the direction and depth of angle to optimize the accessibility of your modular ramp.
Safety at All Times
The safety of people who have to use ramps should be a top priority, and that's what modular ramps aim for. With the nonslip surface and the handrails that travel up the whole length of the ramp, you can be sure that using a modular ramp is quite safe.
Useable in All Weather
Modular ramps typically use aluminum in their designs, which is a material that won't rust or succumb easily to the elements. And the anti-slip design at the top of these ramps allows for use in all sorts of weather conditions. These factors make modular ramps easy to use and maintain even in poor weather.
Easy Installation
The last benefit of using modular ramps in your home is that they're very easy to install. These ramps are add-ons that don't permanently change the design of your building, so they are easy to put in place. Instead of requiring heavy construction, these ramps just attach to pre-existing structures in very little time.
Now that you know the benefits of modular ramps, you can see how you might need one to make your home safer and more accessible. At Rescue Supply, we have prefabricated ADA ramps to help you accomplish just that. Browse our selection today.