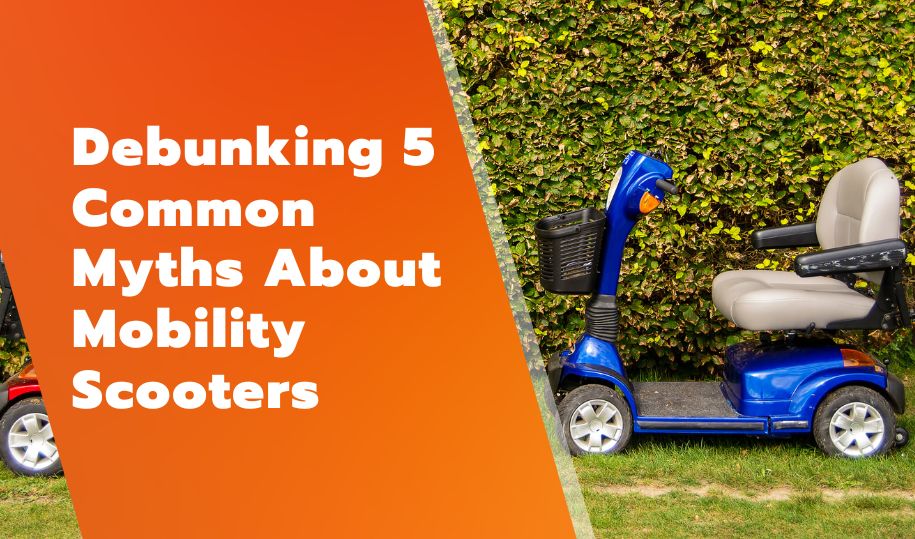 Mobility scooters are some of the most important aids people can use today. These vehicles are extremely helpful for thousands of people across the country. However, misinformation about these aids limits access to them because people avoid them. We'll debunk the more common myths about them here.
Only for People Who Need Mobility Aids
While mobility aids are necessary for people who have the express need, anyone can use them. There's no reason why someone can't use a mobility scooter, and that's really important to keep in mind. If you feel like you're on the fence about getting a certain mobility aid, just get it!
Difficult To Operate
Mobility scooters are large devices, and it can take some time to adjust. Still, they're rather simple to use. After being in one for just a few minutes, most people could figure out what to do to drive it efficiently.
Usable Only Indoors
Handicap scooters aren't just tools for traveling indoors. You can use them outside to get around as needed. While not every model is best for the outdoors, you can easily get a model with no issues traversing outside.
Hard To Travel With
Mobility scooters are large and can take up a lot of space, which means they can be a bit difficult to travel with. Fortunately, you can find plenty of lightweight and foldable options, so you can easily put your scooter into a car to go about your business.
Don't Work on Inclines
One of the most damaging myths about mobility scooters we want to debunk is that they don't work on inclines. While some inclines can be steep, these scooters utilize powerful motors to help you travel around. You don't need to worry about struggling up inclines as long as they match the ADA's recommendations.
These are the untrue myths about mobility scooters. If you ever thought about getting a scooter for yourself, but one of these myths stopped your plans, then you should rethink your decision. Mobility aids are extremely important tools that benefit a lot of people, and you can be one of them.