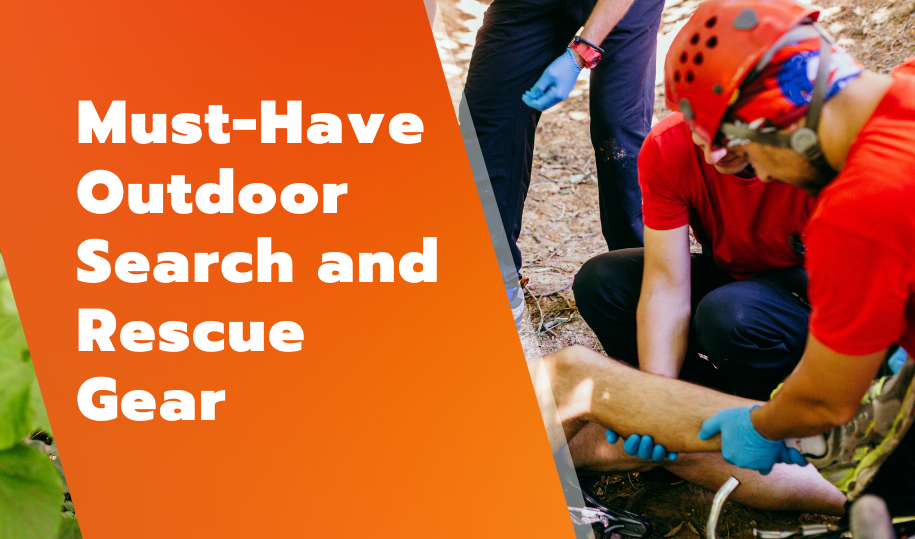 When it comes to keeping yourself and your friends safe in the great outdoors, preparation is key. Whether you're heading out for a weekend campout or an extended trip through the backcountry, there's ample opportunity for danger. As such, it's vital that you keep yourself equipped with all the necessary gear to get out of a potentially life-threatening predicament. Here are some pieces of must-have outdoor search and rescue gear to always have available and how they can help keep someone safe until aid arrives.
Rescue Ropes
Should you find yourself near a cliff's edge, rescue ropes are some of the most important pieces of gear you can have. Made from durable woven cable such as nylon, polyester, or Kevlar, these technical rescue items are abrasion-resistant and designed to keep you secure until help arrives. Along with these ropes are other supportive items such as slings, head straps, and clasps. Each of these items can help with keeping a rescue supported and immobile. So, they can prevent further injury if they've already suffered trauma.
Survival Kits
Survival kits are also important to have on-hand. Packed with emergency essentials such as food, plastic sheeting, and survival tools, these parcels carry everything you could ever need to keep yourself healthy in the middle of nowhere. Because of this, it's recommended that you always bring along some of these rations should something happen to your basic equipment.
Solar Power Systems
Though the point of going out in nature is to get away from technology, there are times when you may find yourself needing to call for help. That's why a solar power kit is another piece of must-have outdoor search and rescue gear to always bring with you. With these devices, you can convert the sun's rays into your own electrical supply. This way, you always have some form of contact with the outside world and can request assistance should you need it.
First Aid Kits
One of the most important pieces of gear to have is a standard first aid kit. From scrapes and cuts to full injuries, these parcels contain the medical items to stabilize a person's condition until they can receive professional help. Even for minor injuries, bandages, antiseptic, and ice packs are all still great for easing discomfort and ensuring everyone can get through the trip safely.
If you're looking to stock up on search and rescue supplies before your next big outing, Rescue Supply has just what you need. From first aid kits to ropes and slings to solar kits, we carry all these items so that you always have access to them as you prepare. Browse our website or contact us to learn more about these outdoor rescue essentials.