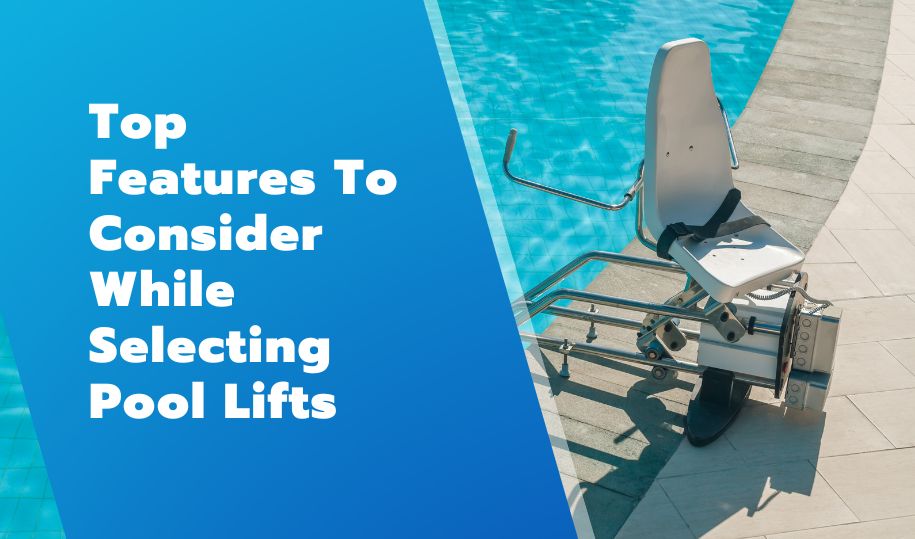 Installing a pool lift in your pool can help more people access the water safely. That's why you should invest in a quality one. This guide will help you identify the best features for a pool lift, no matter what type of pool lift it is.
Supportive Chairs
The main point of a pool lift is to help people in and out of the water safely, and that should be your focus when purchasing a lift. Find a chair with safety features that can support people properly as they enter and exit the pool.
ADA Compliance
The American Disability Association (ADA) has guidelines and regulations on good pool lifts as they're useful tools for those with disabilities. Always look for ADA pool lifts, as they'll help more people.
Mobile vs. Fixed Lifts
There are two main types of pool lifts to choose from: mobile and fixed. Mobile lifts can help people enter a variety of pools but need to be set up every time you move them. Fixed lifts are great for recreational pools or places with just one pool as people can always access that body of water.
Weight Capacity
Most pool lifts have a weight limit for bringing people in and out of the water. That capacity is very important, and you should ensure you have a lift that can lift anyone who might use it.
Power Style
There are three types of power sources for pool lifts, and each one has its benefits and disadvantages. You need to recharge battery-powered pool lifts after using them, but that setup is perfect for mobile lifts. Hydraulic and electric lifts are also useful, as they have the energy to run all day long and won't need to be recharged.
These are the features you need to consider when looking for a pool lift. If you can figure out what you want within these parameters, you'll find yourself a useful pool lift and can invest safely. Just keep in mind what you need from your lift and follow these guidelines to make the best purchase.